From September 19 to October 4, 2015, it will be time again this year: Wiesnzeit! Say, the Oktoberfest is coming, just the right time to think about the right Oktoberfest Style 2015.
For this reason, I decided to lose a few words on trendy styles for the Oktoberfest. One thing is clear that the leather pants always knows how to get through. There is simply no way around. For this reason, I would also like to take a look at last year 's contribution:Trachtenmode – The Lederhose is a must at the Oktoberfest , which has concentrated mainly on leather pants in different styles.
The Oktoberfest-Wiesn-This Is Hidden Behind It!
In short, for the ignorant among you, but do not worry, you can not know everything. If you know the Oktoberfest already, you can skip this section, otherwise there is a short version, what is it.
The Oktoberfest from Munich is the world's largest folk festival and is also known as Wiesn. The festival itself has been held since 1810 on the Theresienwiese in the Bavarian capital Munich and is visited every year by around six million people.
"The term Wiesn is used alongside the Oktoberfest for the Theresienwiese itself; So you can go to the Oktoberfest outside the Oktoberfest. "
If you believe Wikipedia was a good 6.3 million visitors on the Oktoberfest last year, not bad. Especially when one considers that these were given a total of 65,000 hectoliters of beer. It is worth mentioning that it is not a beer of 815, but that the local breweries in Munich brew a special beer, which must contain at least 13.5% of the original wort and thus contain more alcohol than ordinary beer.So much information about the Oktoberfest in itself, you can find more here.
Oktoberfest Styles 2015-You Can Wear It
With the Styles 2015, once again, there is no way around the classic costume-style basic equipment. This basic equipment usually includes:
Short leather pants
Kniebundlederhose
Trachtenhemd
Haferlschuhe
Charivari-Bavarian costume jewelery for men
I would like to begin with the leather pants, since you (s) here almost the agony of choice. I chose the short version of the leather pants, as I would wear this very well myself.
The Krüger Dirndl Lederhose-natur is the lightest of the four trousers, which you can see on the previously integrated photo. In my opinion you can carry something like this, it does not always have to be the classic dark leather pants. I especially like the details, in the form of ornamental embroidery.
With the Lederhose-brown nature, also by Krüger Dirndl, it has also made a dark variant of the Lederhose in my selection. In contrast to the bright version, the embroidery is a little coarser and also the lacing in the leg area white more prominently.
Whoever is more on H-wearers in the leather trousers, which definitely contributes to the style of this and is also very popular in 2015, is, for example, well-advised with the Stockerpoint FINN-Lederhose-old gray. Lacing and accents, in the form of embroidery, fall out more subtly than in the two pants before. But especially the braces provide an interesting style approach or good outfit combinations.
With the CORBI-Lederhose-hazelantik, there is then again, a more discreet variant, which is just suitable for those who want to be sure of the Wiesn, but do not want to notice too much.
The four different, but still all wearable on the Oktoberfest wearable leather pants, I have you subsequently. There you will find more information about these and can add them if you like them.
Lederhosen we can check off, but upper body free on the Wiesn is also not so top! For this reason there is, of course, a selection of costume shirts, which in my opinion can be worn well on the previously presented trousers.
From Wiesnkönig there were two dress shirts for the Oktoberfest Style 2015 in the selection. One specimen in blue-white, the other in red-white. In addition to the traditional costume design, they are convincing with a color-coordinated inlay on the collar and cuffs. On the chest is a discreet label stitching. All in all, two shirts, which in the classical costume style can come and convince.
Ken and Dexter of Stockerpoint are a bit less classic . These are two white shirts. One as a long sleeve and the other as a short sleeve version. The long-sleeved version of Dexter comes with a bit more decorated and still a ticking more suitable for the Oktoberfest therefore as Ken. While the latter is likely to appeal to the minimalist Octoberfest visitors. Again, it is true that one's own taste must decide, what pleases and what does not.
So that you can make yourself a picture of the four shirts, I have listed below. By clicking on the name you will land on the respective shop page, where you can find further information.
As a small tip, for the Oktoberfest visit, I would like to point out that a plaid shirt in green-white, blue-white or red and white with a shark collar and, of course, without a tie is enough to wear at the office during the day And also look so traditional that it fits perfectly with the Wiesn. For example, you simply roll up your sleeves after the end of the evening, open the upper two buttons, and you will be seen sitting at the very top as a costume bearer.
Charivari so-called Bavarian costume jewelery for men belongs to a complete Oktoberfest style simply with it. Therefore, I tried to create at least a small selection of Charivari, which can enhance your outfit.
The traditional costume jewelery made of silver usually moves in the four-digit range. This certainly can not compete. However one sees this favorable variant the price only from the close. In "normal" use on the leather pants he still makes a lot.
The three different Charivari styles I have linked below for you.Maybe you know yet another reference source for chic costume jewelry? Then you can give us these in the comments.
Raffle Of Two Packages Of The Jockey Wiesn Collection
So completely without basic equipment I would like you then nevertheless not to leave the meadows. For this reason, there is a small draw for two packages of the Jockey Wiesn Collection. The 2015 collection consists of a boxer shorts made of 100% woven cotton and a whole new sporty trunk made of a cotton-elastane blend. Both models are presented in classic Navy blue with a striking allover print in white. In addition to beer jugs and pretzels, the typical "O'zapft is" can not be missed
A package consists of a boxer shorts as well as a trunk in size M. Winning is quite simple, answer in the comments the question, whether you have ever been to the meadows to visit or plan for this year. As always participation without guarantee. The raffle starts on 11.09.2015 at 12:15 pm and ends on 17.09.2015 at 20:00, the winners will be contacted by mail and now good luck!
I hope that I have helped you and the other readers with a little overview, interesting Octoberfest clothes, and you can now compile your own Oktoberfest Styles 2015. If you have other interesting suggestions, I am happy as always, via a notice in the comments or by mail.
Gallery
How To Dress For Oktoberfest In Munich: What To Wear
Source: www.bigboytravel.com
Oktoberfest Survival Tips For Females
Source: www.euroadventuresblog.com
Toshiko S.
Source: lookbook.nu
Men's Shorts Guide For Summer — Gentleman's Gazette
Source: www.gentlemansgazette.com
Comfortable Dress Pumps. THESE ARE PAIRS OF KITTEN SHOES …
Source: mariannemcdonald.net
Dirndl and Lederhosen: The Oktoberfest's Costumes
Source: www.oktoberfest.net
Red Tropical Plant Print Bikini Back Cross Straps Skirt Bottom
Source: www.joymodebikini.com
Gigi Lam
Source: lookbook.nu
Flowers Printed Queen Size One Piece Swimsuit Adjustable …
Source: www.joymodebikini.com
Bebe Zeva
Source: lookbook.nu
Jennine Jacob
Source: lookbook.nu
Emma FashionObsessed
Source: lookbook.nu
Faith Dangeresque.
Source: lookbook.nu
Javier Sendin
Source: lookbook.nu
Cocktail 22nd August
Source: vlifenews.vilavitaparc.com
Faith Rodriguez
Source: lookbook.nu
German Braid Hairstyle
Source: hairstylegalleries.com
Virtually London (lite): Beer and Falling Leaves at the …
Source: sllondon.blogspot.com
Week 3 – Das Dirndl
Source: oktoberfestforteens.com.au
How to wear traditional Bavarian costumes?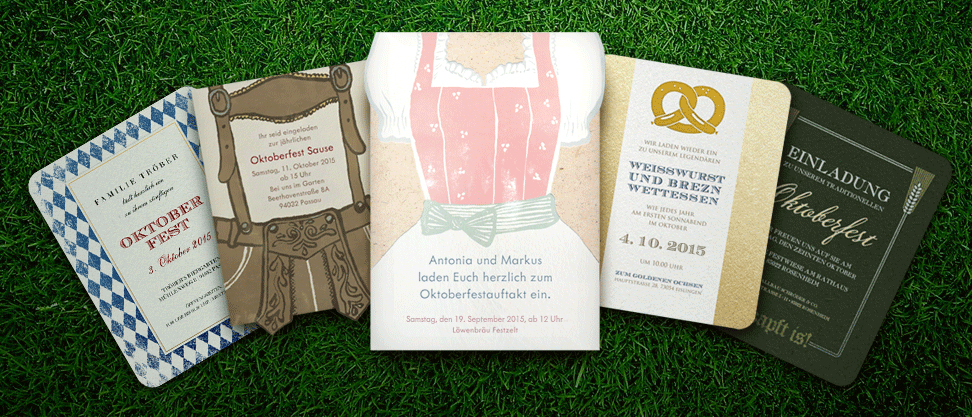 Source: www.eventkingdom.com
Jessie Barber
Source: lookbook.nu
How to Style Adidas Superstar Men-18 Outfits with Adidas …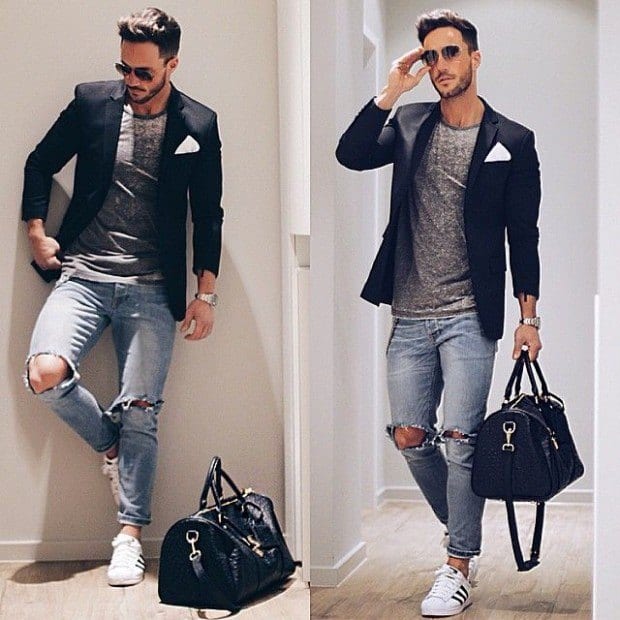 Source: www.outfittrends.com
A Guide to Oktoberfest in Germany
Source: blog.travefy.com
Ella Jane P
Source: lookbook.nu
Halloween Costumes for Women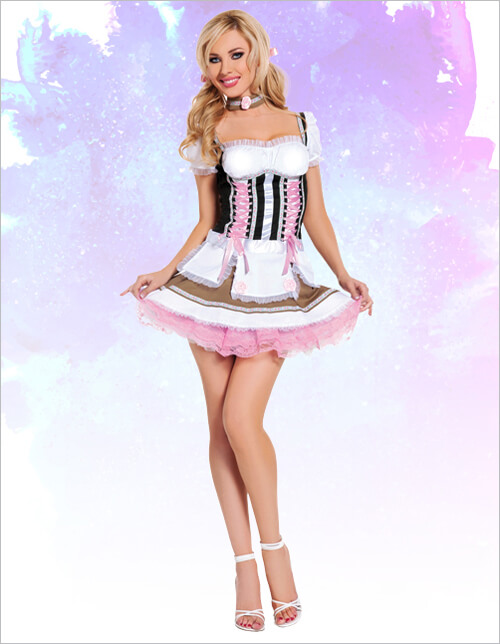 Source: www.halloweencostumes.com
Purple Chiffon Flare Sleeves, Wingz hide upper arms
Source: www.largeandlovelyfancydress.co.uk
Margaret Shaw
Source: lookbook.nu
Latest fashion trends 2011| Plaits and Braids the new maid …
Source: www.fashionmate.in
Happy Girl Blue Queen Size Padding Bra Tankini Vest Top …
Source: www.joymodebikini.com
Iris B
Source: lookbook.nu