Like every year, Google launches a new version of its smartphone Nexus, which on this occasion comes in two different flavors. This year we have among us to the Nexus 5 X, manufactured by LG, and the Nexus 6 p, manufactured by Hawei.
But how real differences have these devices, as well as the design and the size of both? Is worth comparing them if they are similar? We are going to learn their secrets and compare them to see which best suits your needs.
The Google Nexus family
Devices Google Nexus, despite not being directly manufactured by the American company, have an design and features selected by the own Google, claim to be the most suitable smartphones to run each new version of Android that is released.
It is well known that Google Nexus devices are the first to update your version of Android, taking long, at most, a couple of weeks after the official launch of the operating system that Google makes every year. This year we have known Android 6.0 Marshmallow.
Android 6.0 Marshmallow comes ready to fit, as ring finger, with the pair of new proposals of the Nexus family: the Nexus 5 X and the Nexus 6 p. Former Nexus 5 models, manufactured in 2013 by LG and Nexus 6, manufactured in 2014 by Motorola, are their replacements in these new models.
What is different in the Nexus 5 X and the Nexus 6 p?
The Nexus 5 X is the replacement of the successful Nexus 5, one of the most acclaimed terminals for its low price and its characteristics of high range (on the date of departure) terminal. This new Nexus 5, also manufactured by LG, has a 5.2 inch screen size and resolution Full HD with Gorilla Glass 3 protection, which gives a unique protection.
It is a terminal with enough nuanced dimensions: 136 grams, a thickness of less than 8 mm, a height of 147 mm and 72.6 mm width. Very adapted to what is considered as a "normal-sized" smartphone today.
The power of the Nexus 5 X is given by its 64-bit processor Qualcomm Snapdragon 808, which uses 6-core 1.8 GHz. we are a really powerful mobile, but not before the pinnacle of mobile power, since there are terminals with more cutting-edge features. It also includes 2 GB of RAM.
Your battery has a capacity of 2700 mAh, and cannot be replaced. As for internal memory, find a couple of different models: 16 and 32 GB, which is the main reason for the price difference between the two.
If we go to the Nexus 6 p of Huawei, refreshment of the previous Nexus 6 manufactured by Motorola, we have a terminal with a quite renewed and slender design. Nexus 6 p l is conceived as a terminal stop range, above even the Nexus 5 X.
Its screen is 5.7-inch size, so we are talking about a phablet. This screen resolution is nothing less than 2560 x 1440 pixels, which gives it a total definition to the image. In this case its dimensions are 159,4 x 77.8 x 7.3 mm and 178 grams of weight. A quite acceptable section in any case.
In your heart will find a 64-bit processor called Qualcomm Snapdragon 810 v2.1 eight-core 2 GHz each. This terminal also includes 3 GB of RAM. All these data make clear that we are facing one of the most powerful smartphones of the 2015.
Its battery, which in this case is removable and easy to replace, reaches the 3450 mAh capacity of recharge. Ojo because this Nexus 6 p features three different models based on internal storage capabilities: one 32 GB, one of 64 GB and another 128 GB.
What joins the Nexus 5 X and the Nexus 6 p?
We could say that the new Google Nexus Terminal reach an "agreement" paragraphs related to your camera and its connectivity. Both terminals share the same rear camera.
It is a 12 MP resolution camera with an aperture F2.0, a dual LED flash, and a series of capabilities among which we find a way to blast and 4 K video recording. Camera front of the Nexus 5 X is 5 MP, while that of the Nexus 6 p happens to be 8 MP.
Also ac, and the use of the new USB connector agree on the inclusion of a fingerprint sensor, advanced connectivity as NFC, 4.2 Bluetooth or WiFi type C, which provides Quick Charge 2.0 quick load capacity.
After knowing all this information, what is best suited?
Both terminals are obviously focused on very different audiences. The Nexus 5 X comes to be the substitute for the Nexus 5, i.e. a terminal with high-end capabilities, but not go beyond components and capabilities of quality sufficient to meet all kinds of scenarios.
The Nexus 6 p can say that it is "something else", is a much more ambitious terminal, with a rather more extensive storage capacity, with a display of superior quality, and a processor that, for now, is the maximum in terms of power.
Also much influenced our budget, since the basic model of the 5 Nexus X to the most advanced model of the Nexus 6 p may be an economic leap that not everyone can afford.
In short, the Nexus 5 X is aimed at all users that want a competent terminal, at a set price, and with power more than enough for all kinds of everyday actions, the Nexus 6 p, on the other hand, is positioned as a high end smartphone, intended for an intense use of the same, storage of data (documents, videos, or pictures) or high demand for power applications.
Do not lose you track
Both the Nexus 5 X as the Nexus 6 p reach El Corte Inglés in brief. Do not lose them track if you want to get any of their models.
Gallery
cjros • Hey folks, This is going to be the 2nd last…
Source: cjros.tumblr.com
Fun and Easy Coding For Kids with Dash, the Interactive …
Source: www.pluggedinfamily.com
north america animals
Source: www.pinterest.com
Free Stuff Online by Mail Without Surveys, Free Product …
Source: freestuffa2z.com
Infinity and Me: A Lovely Picture-Book at the Nexus of …
Source: feedproxy.google.com
March 2014 – Page 24 of 31
Source: atlantablackstar.com
March 2014 – Page 24 of 31
Source: atlantablackstar.com
Snakes on Pinterest
Source: www.pinterest.com
The Nexus Phone family: Four generations of Android …
Source: www.androidcentral.com
Aboard the GOOD SHIP LOLLIPOP, there's a Mobe and a Slab …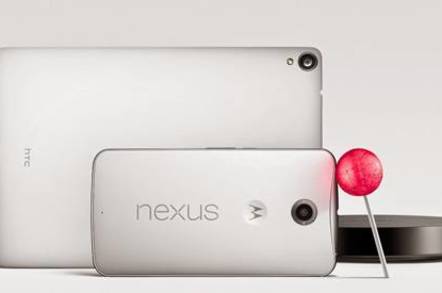 Source: www.theregister.co.uk
Nexus 9 hands-on – Google's tablet grows up
Source: www.slashgear.com
Google's refreshed Nexus 7 on sale now, Nexus 4 and Nexus …
Source: www.engadget.com
Google unveils Nexus 9 tablet, Nexus 6 phone and …
Source: www.cnet.com
Google Nexus 2
Source: www.androyt.com
Nexus 9 hands-on – Google's tablet grows up
Source: www.slashgear.com
Nexus 9 hands-on – Google's tablet grows up
Source: www.slashgear.com
LG и Google готовят смартфон Nexus 5
Source: portaltele.com.ua
Google
Source: us.mullenlowe.com
Nexus 5 and rest of Google device family get Android 4.4.2 …
Source: www.geek.com
Android 4.2.2 dostupný pre zariadenia Google Nexus
Source: www.fony.sk
Google Challenging And Updated The Nexus Family
Source: iphoneislam.com
Nexus 9 hands-on – Google's tablet grows up
Source: www.slashgear.com
Nexus 6 Android 6.0.1 Marshmallow update ads to Google's …
Source: www.slashgear.com
Nexus 9 hands-on – Google's tablet grows up
Source: www.slashgear.com
Google Rolls Out Android 7.1.1 Nougat Update to Nexus and …
Source: news.softpedia.com
Google Nexus 4 Hands On
Source: hotgirlhdwallpaper.com
Google Nexus di nuova generazione in ottobre con …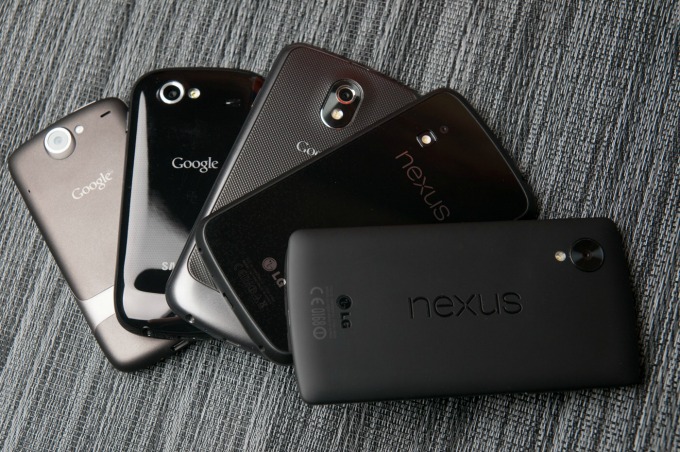 Source: www.sostariffe.it
Nexus 9 hands-on – Google's tablet grows up
Source: www.slashgear.com
Google Nexus 4, 10 Announced; Forums Created!
Source: www.xda-developers.com
Nexus 9 hands-on – Google's tablet grows up
Source: www.slashgear.com